SoilMatrix Biochar Presenting at ASTech Foundation's "Next Gen Innovators Showcase, Nov. 3, 2017"
SoilMatrixNewsletter No. 11
November, 2017
As you may have already heard, I have been busy presenting and promoting the "Biochar Revolution" for soil health at as many events as possible. The next opportunity is November 3, 2017 at the Telus Spark (aka – The Science Centre) building, Calgary, Alberta. I will have a display in one of the centre's open areas and you are welcome to come and visit me – your friendly soil geek. Here is additional information about the event:
Event: ASTech Next Gen Innovator's Showcase
When: 5:00 pm to 9:00 pm, November 3, 2017
Where: TELUS Spark in Calgary – 220 St. Georges Drive N. E.
Parking: Available on the west side of the building for $5.00
What: The ASTech Foundation will be presenting awards to this this year's best innovators in the areas of: Energy, Agriculture, Health, Technology, Start-ups, and Science Fair Innovators. It will be an excellent opportunity for students, startups, and industry veterans to connect with one another and get inspired for the journey ahead!
Find out more and register here: ASTech Foundation Next Gen Innovators Showcase Information and Registration
For this occasion I have produced a two-minute iMovie which explains why I see the use of biochar for soil regeneration in Alberta to be more important than ever.
To watch the video, just follow the link… AirTerra's ASTech Event Video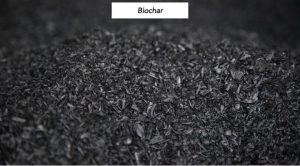 Now that you know all about it, I hope to see you there so we can encourage other innovators, be inspired by them, and participate in a stimulating discussion about the path forward.
Thank you for your interest in this topic. We will see you at the end of November.
Copyright ©_2017 AirTerra, All rights reserved.